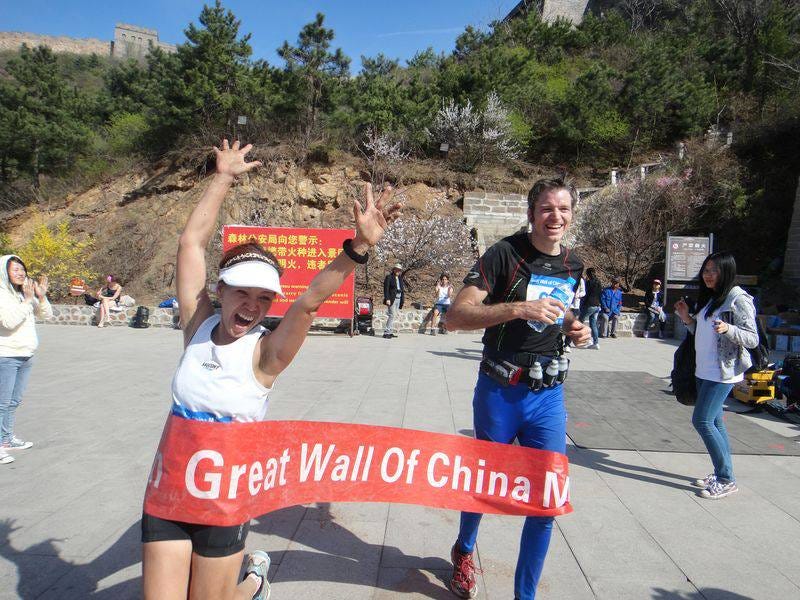 TOP RUNNER TURNED RANDONNEUR
Maggie Kim Hong Goh is a runner, come Audax cyclists, who is always looking for that new challenge. Maggie was the first Malaysian to complete the 6-World Marathon Majors, Great Wall Marathon ambassador 2013-15, among many others. Maggie is currently preparing for the London-Edinburgh-London Audax 1500 in 2022. Maggie has run a 3.26 marathon in her former home of Auckland, in 2005. She conducts the occasional training/motivational sessions in and around Kuala Lumpur. (Source: Murray Hunter)
Highest achievements
PBP2019 – First 3 Malaysian Women from Audax Malaysia to complete and first batch Malaysian to ride PBP.

6_WMM – First Malaysian (Men & Women) to complete running the 6-World Marathon Majors, namely London Boston Tokyo Berlin & New York marathons.
A congratulatory letter by Kementerian Belia & Sukan (KBS) was awarded to Maggie in 2016 in recognition of her being first to complete in Malaysia. Maggie is also the holder of Malaysian Book of Record for First Malaysian to completion of 6-WMM.

First Malaysian to run top 3 positions in MacRitchie Ultra in 2014.

First Malaysian to complete running mountain dessert Wadi Bih Ultra 70 km, Oman, in 2015.
Represented Malaysia at Asia Masters Athletics Championship in 2012 November in Taiwan for running 5000m Gold Medal for Malaysia.👆
2013-2014 – Salomon Ambassador (French Mountain Gear Product Co.)

2013-2015 – Selected as Ambassador, Team Elite Athletes of Fitline, Germany

2013-2015 – Ambassador – Great Wall of China Marathon

Current – Ambassador COWA Coconut Water (Malaysian company)

Current – Hammernutrition Malaysia (Origin USA)
THE LADY WITH CYCLING CROCS
Soo Wan Yin started cycling in